Pacific Strafe - Alpha
Version 163 - Big bug bash and updates
---
Version 163 implements the rough out of the new campaign map. Please let me know what you think.
Major bug fixes include:
Specular lighting fix - broken for sometime
Texture Blur bug - occurs on scaling of textures at the same res. High Detail should now give you full fidelity
some crash bugs
locked joybutton on start of game fix.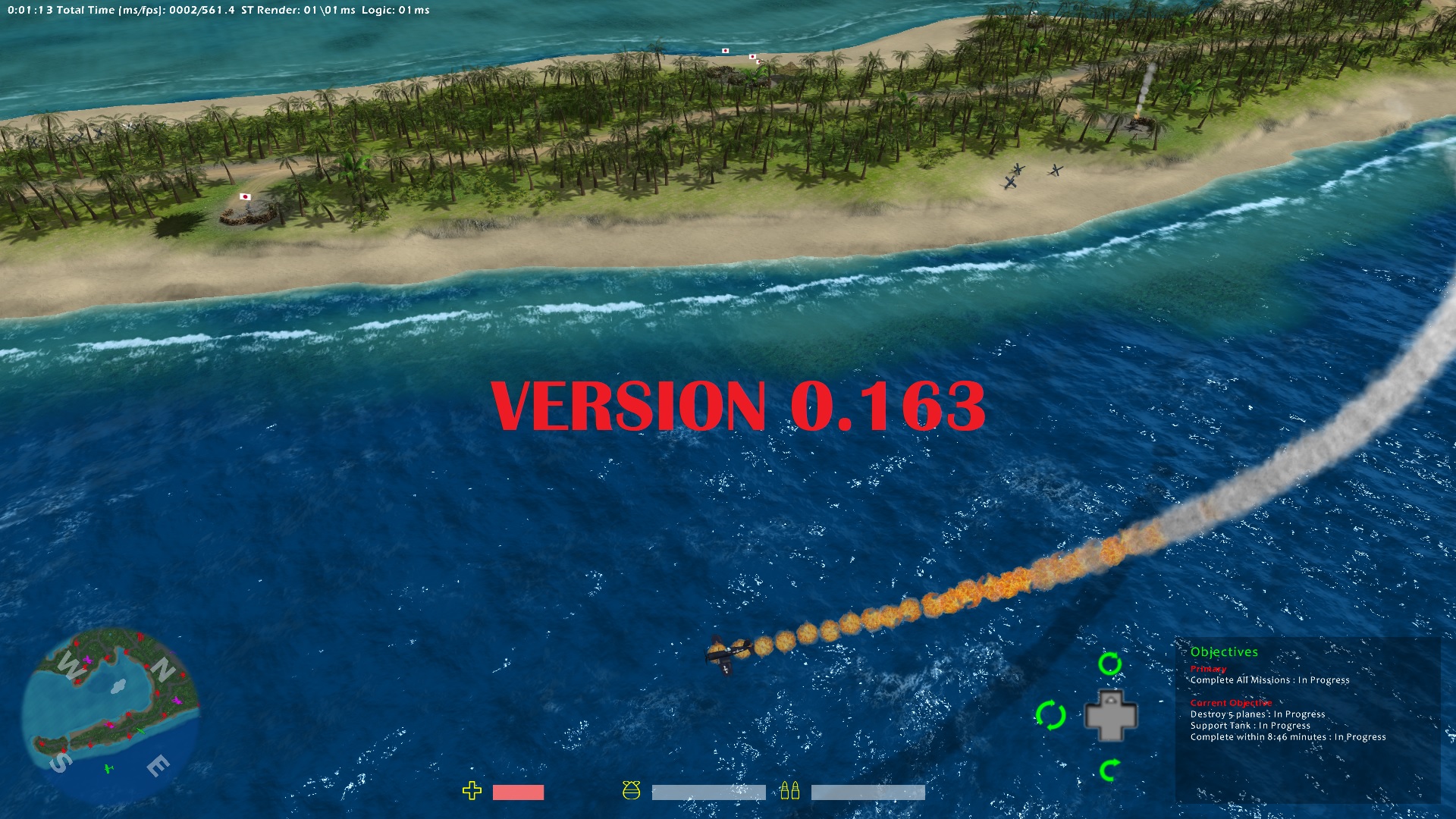 Files
pacific-strafe-alpha-windows-64-beta.zip
526 MB
Get Pacific Strafe - Alpha